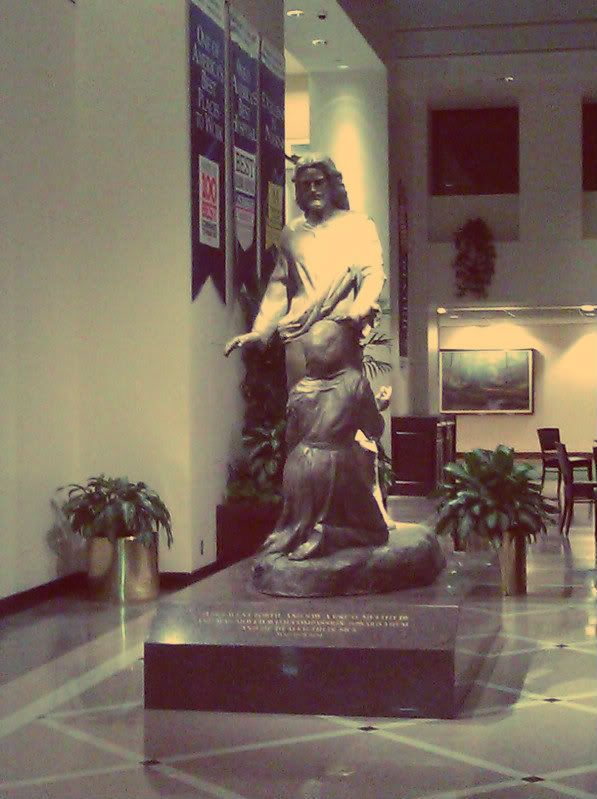 It's been a rough few days. Last night my family and I attended the most beautiful memorial service. My dads aunt passed away from cancer, and although we our hearts ache for the loss of such a beautiful woman, we can't help but rejoice in knowing she is in a much better place.
After the service we got a phone call from my sister who's expecting saying she was hospitalized due to her blood pressure being sky high. She asked that we go pick up my niece. While walking through the hospital lobby I saw this beautiful statue. Thinking I could effectively multi-task, I snapped this picture while walking to the elevator. Upon review I noticed my epic fail.
Sigh.
I guess God felt we needed a little humor. Lol. In the words of my good friend, "Fission Mailed."