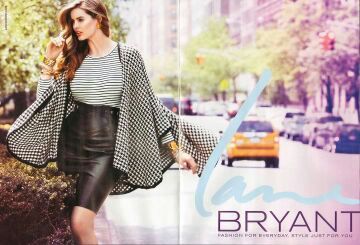 Photo Source: Wilhelmina Models
What is it about being broke that makes you want to shop? For the past couple of days I've been scouring the web for something- ANYTHING! - to add to my wardrobe. It just so happened that while checking my facebook feed I saw this Lane Bryant ad of none other than Ms. Robyn Lawley. Doesn't she look divine? And seriously can I get that cape?!
For more must have fashion, check out Lane Bryant's website
here.