Photo Credit: Baking Bytes via Pinterest
I'm proud to say I'm a new member of the Pinterest family. Pretty much any social media outlet that has pictures of I'm a fan of. LOL I will admit though that it took me a little while to get use to the idea of pinning. When my sister first brought it up to me I thought it was stupid. LOL After searching for recipes and images online and always getting referred back to Pinterest, I felt it was time I take the leap and join the community. Boy am I glad I did!
While there's so many different avenues to explore, I find myself becoming more and more obsessed with cooking and baking. Let me be honest- primarily baking. I found this awesome and super easy recipe for Cherry Cheese Danishes and instantly knew I wanted this to be my first effort. The above photo was taken from
Baking Bytes
where the recipe is also listed. If you want to try this delicious treat, please feel free to head on over there as it is super easy and delicious!
Here is my effort: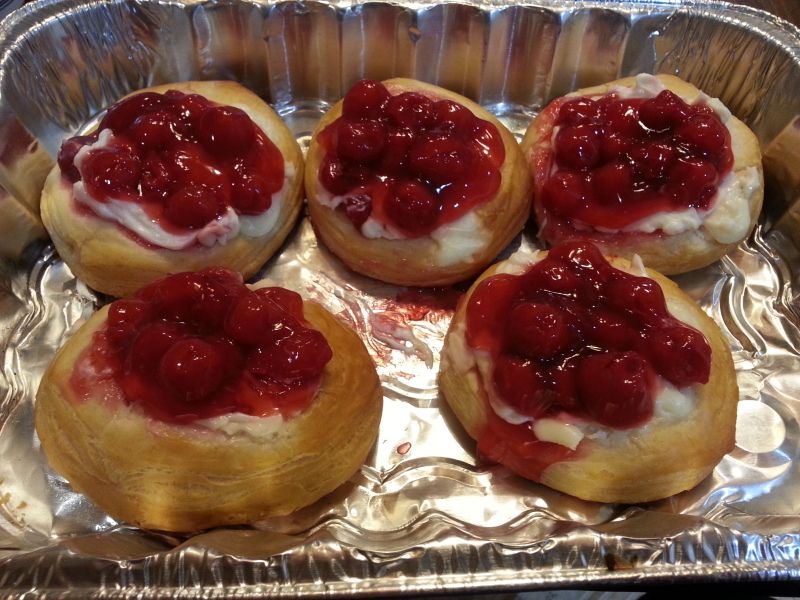 What do you think? Close second, right? LOL