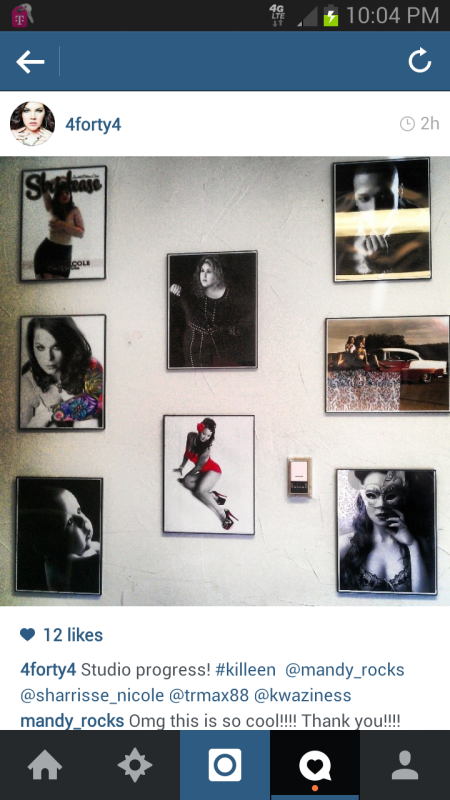 O.M.G.
I feel like I just won an award! LOL... I mean, should I have an acceptance speech prepared or something?
This is definitely one of the coolest things I have ever experienced. Allow me to set the tone:
I was watching The Voice last night with my mom when I reached over to browse through my phone. I noticed there was a notification from instagram, but I didn't really think anything of it. I sent a quick response text to the bf and put my phone back down. Curiosity got the better of me, so I went ahead and checked to see what I was tagged in. Lo and behold it was this awesomeness!
To be fair, I knew Angela of
4forty4 photography
had been revamping her studio, but I had no idea she would include me on her wall collage of photos. I've always been a big fan of her work, so to be there on display for all her clients to see is such a huge honor!
I can not say enough good things about Ms. Latimer's ability to capture those special moments. I've never felt uncomfortable in her presence, in fact, it's like taking pictures with an old friend. She has quite the eye when it comes to photography and is always willing to go the extra mile to get the shot. If you're in Texas and in need of a good photographer, please put Angela at the top of your list. If you're not in Texas, friend her on facebook to keep track of her schedule as she's no stranger to traveling around the US and abroad.
This was such an awesome moment and I couldn't be happier! Hopefully this is the first of many great modeling moments I'll be able to share with you.
Xx